Ranch Home and Fine Furnishings at Public Auction - (SOLD)
513 Salem Street
Whiting, IA 51063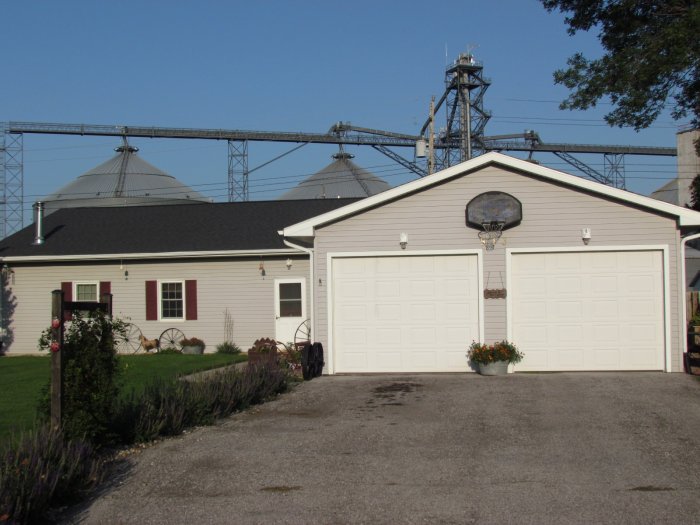 Property Description

2,268 SF Ranch Home and Fine Personal Property
Going @
PUBLIC AUCTION
Sunday October 15 • 12:00 P.M.
Address: 513 Salem Street
WHITING, IOWA
Nice all updated 4 Bedroom Ranch Home and varieties of personal property will be auctioned at this Public Auction Sale. If this type Home is what you have been looking for; please start your deliberations as they don't come up for sale that often. This is an outstanding opportunity to bid and buy at Public Auction.

REAL ESTATE
Real Estate will be auctioned first before the Personal Property Auction
to view the property contact: Brent McCall – cell (402) 681-4774 or Russ McCall – cell (712) 420-3004
Enjoy the Pride of Ownership with this spacious 2,268 SF Ranch Home. The home features an open concept living room and dining room. The kitchen has abundant cabinetry space with refrigerator and gas cook stove, plus like new washer and dryer included. Floor coverings are very attractive with laminate, tile, and carpet. There is a fenced area for dog run and patio area. The 2 car garage and nice driveway you will appreciate. The large beautiful yard and landscaping gives the property lots of curb appeal. The home has 4 bedrooms and 11/2 bathrooms with one having a shower stall. In 2001 the home was totally updated with electrical, windows and many other amenities. The home is very efficient with the monthly utilities at approximately $136. For you that have been looking for a level ranch home this is a must for you to check out. The opportunity is yours.
Real Estate: Legal Description: LOT 4 & N 20' LOT 5 BLK 10. Terms: 10% down day of auction with balance and possession at closing on or before November 17th, 2017. Taxes: $1,104 Closing Attorney: Matt Minnihan Ph. 712-423-2006 email – minnihanlaw@yahoo.com



PERSONAL PROPERTY

Inventory of Personal Property Selling: 6 ft. long dining table and 6 matching chairs, Large fancy Dresser, cabinet for shoes, sofa table, antique chest of drawers, small glass front display, Chaise Lounger, oval coffee table, 5 ft. bench, corner display shelf, electric guitar, Bear Collection, leaded framed window for display, tractor lawn sprinkler, bag chairs, hose reel, shop vac, fire pit, numerous hand tools, Pro-Tect Saw, folding tables, air compressor, saw horses, ladder, shelves, electrical cords, power tools, several antique metal wheel yard ornaments, antique wheels, other yard decorations, beds and dressers, wall hangings and pictures, L shape office desk, patio table and chairs, collectibles, other household items too numerous to mention.
Sale information & photo preview online at:
www.McCallAuctions.com

Sellers: Thomas and Elisabeth Walczak

Auction Conducted By:
McCall Auctions and Real Estate
Onawa, Iowa
Ph: 712-423-1901
Russ and Brent McCall, Auctioneers
Loretta McCall and Andrea Meyer, Clerks